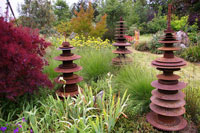 Sierra Azul Nursery and Gardens is a family-owned and operated business located in the Pajaro Valley, at the edge of Watsonville, adjacent to the foothills of the Santa Cruz Mountains. Our winter weather is mild and summer is tempered by frequent fogs from Monterey Bay. The Pajaro Valley is known for its favorable agricultural and horticultural climate and is home to many nurseries and farms.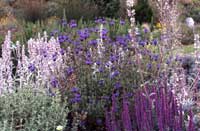 We grow most of the plants we sell. We specialize in plants from the five mediterranean climate zones in the world. Manzanita, Ceanothus, sage, flowering currant, toyon, and monkey flower are some of the native plants that we feature. Other Mediterranean plants that grow very well in local gardens are: rockrose, sunrose, rosemary, lavender cotton, lavender, and thyme. Several shrubs originate in Chile. We grow many proteaceous shrubs from Australia and South Africa: grevilleas, banksias, proteas, leucadendrons, and pincushions as well as other unusual treasures. A wide variety of sages are available throughout the year and we have many grass-like plants.
In addition to a retail sales area, our nursery features two acres of demonstration and sculpture gardens. This garden allows customers to see plants as they look full-sized in a garden setting. In keeping with our philosophy of water conserving plantings, we water only monthly during the summer months.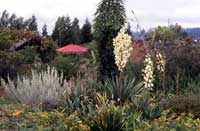 Our demonstration garden, adorned with sculptures, is a favorite place for our customers to walk through and enjoy. People come for ideas and inspiration for their own gardens. Landscapers bring their clients. Homeowners come to see what a particular plant looks like mature, and to follow the seasonal progression of the garden. Artists come to paint, bird watchers for the birds, teachers bring classes, families come for picnics, and beleaguered workers come for mental health breaks. We hope our gardens will inspire gardeners and turn homeowners into garden enthusiasts.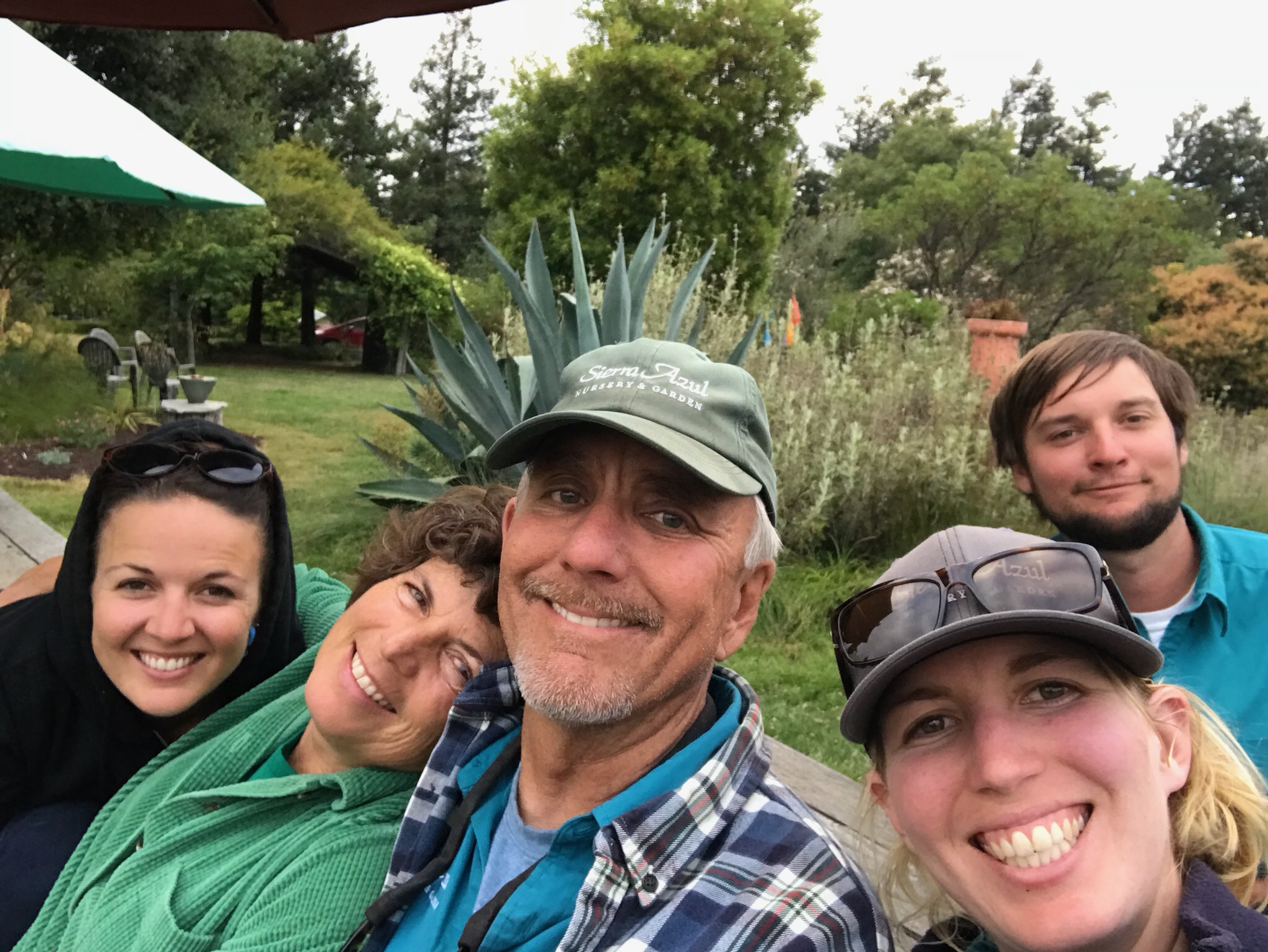 L to R – Rosendale Family (Erika, Lisa, Jeff, Alexa) + Steve