Welcome to Sierra Azul Nursery & Gardens
Source for beneficial, edible, and drought tolerant and exotic plants with a 2 acre demonstration and sculpture garden.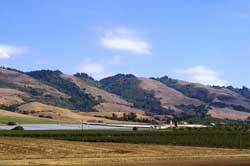 Sierra Azul Nursery and Gardens specializes in plants and gardens for California's Mediterranean climate. Our goal is to promote the aesthetic use of Mediterranean climate adapted plants in water-conserving gardens and landscapes. This includes edibles, fruit trees, and plants for shade gardens.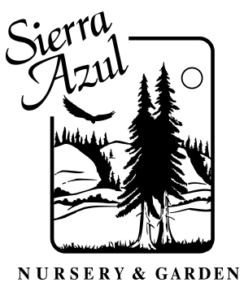 Sierra Azul Nursery is a retail plant nursery specializing in Mediterranean plants from around the world. Our nursery includes two acres of demonstration gardens featuring mature plants in a garden setting, accented by sculptures from local artists. Be sure to check out our special sales, and the art workshops and events we host.
Sierra Azul Nursery and Gardens holds a vision of the garden as a place to link with the natural world and its many wonderful contrasting elements. We hope to share our vision with you. Come visit the rich, aesthetic, physical world of Sierra Azul Gardens.
Lion's tail! Profuse orange flower whorls bloom Summer-Fall and attract hummingbirds, bees, an butterflies. Good in full sun and low water settings. Deer-resistant.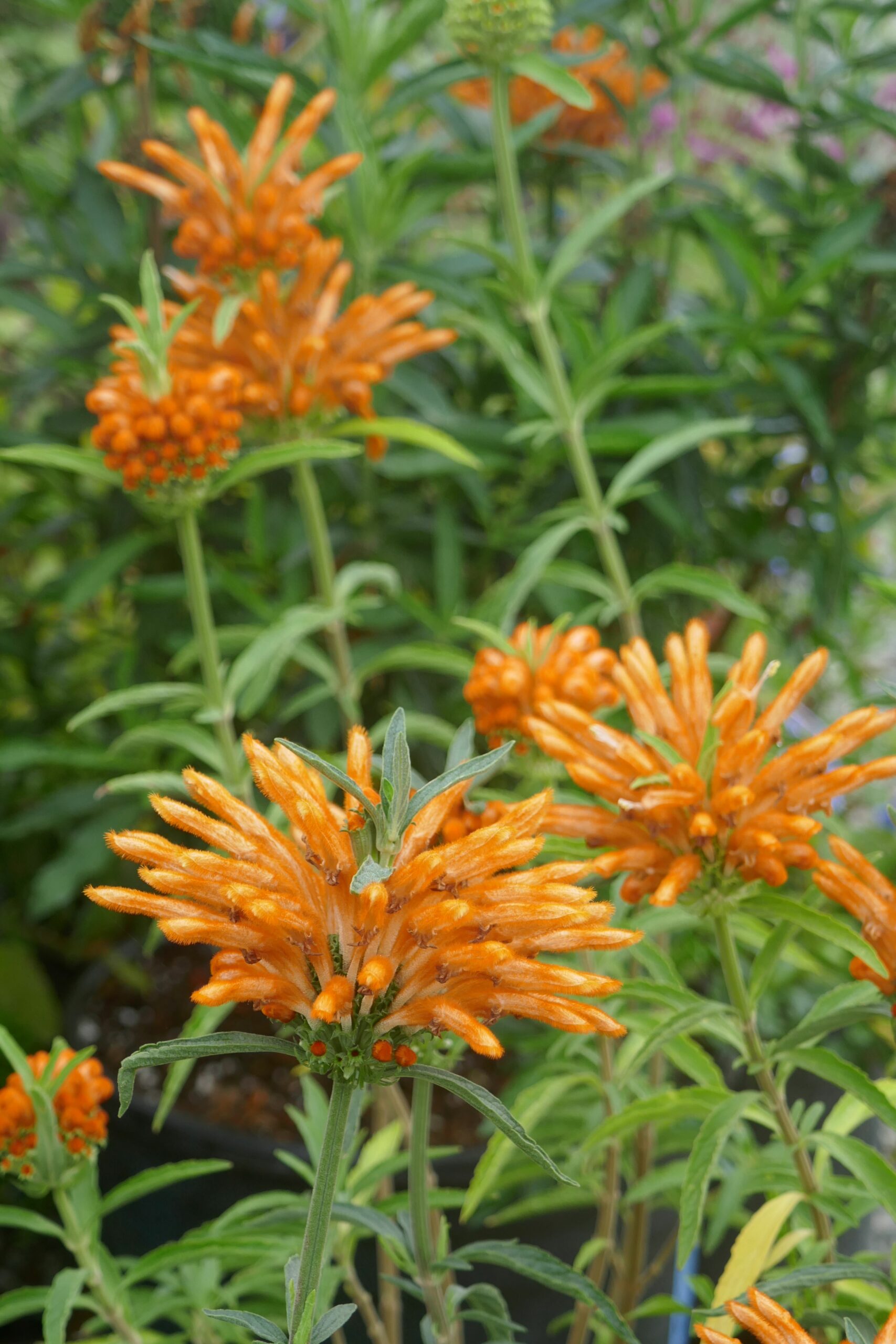 Leucadendron 'Crown Jubilee'
Upright Leucadendron reaching 4-6′ x 3-5′ with dense growth – great for a low screen. Red bracts surround red cones in the Srping. Deer-resistant with low water needs once established.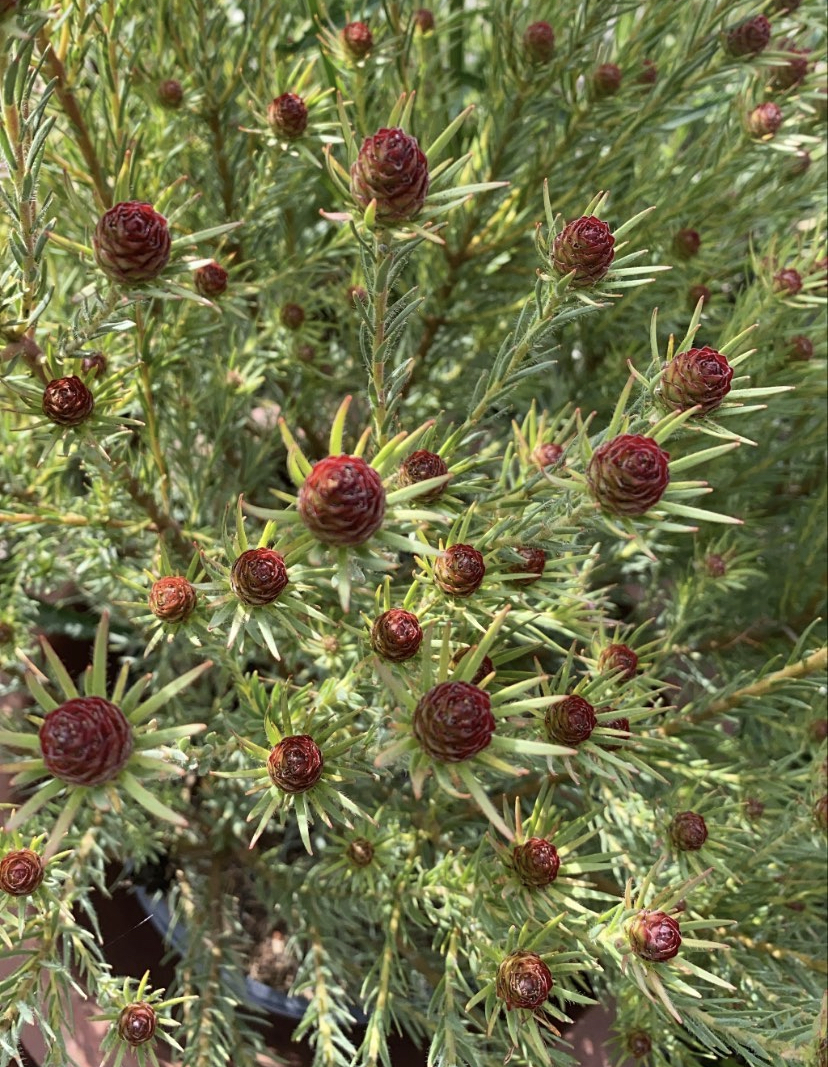 Salvia 'Indigo Spires'
$5.99 (reg. $8.99)
Upright grower with many fuzzy purple flowers! Great for pollinators. Blooms Spring-Fall. Deer- and gopher-resistant.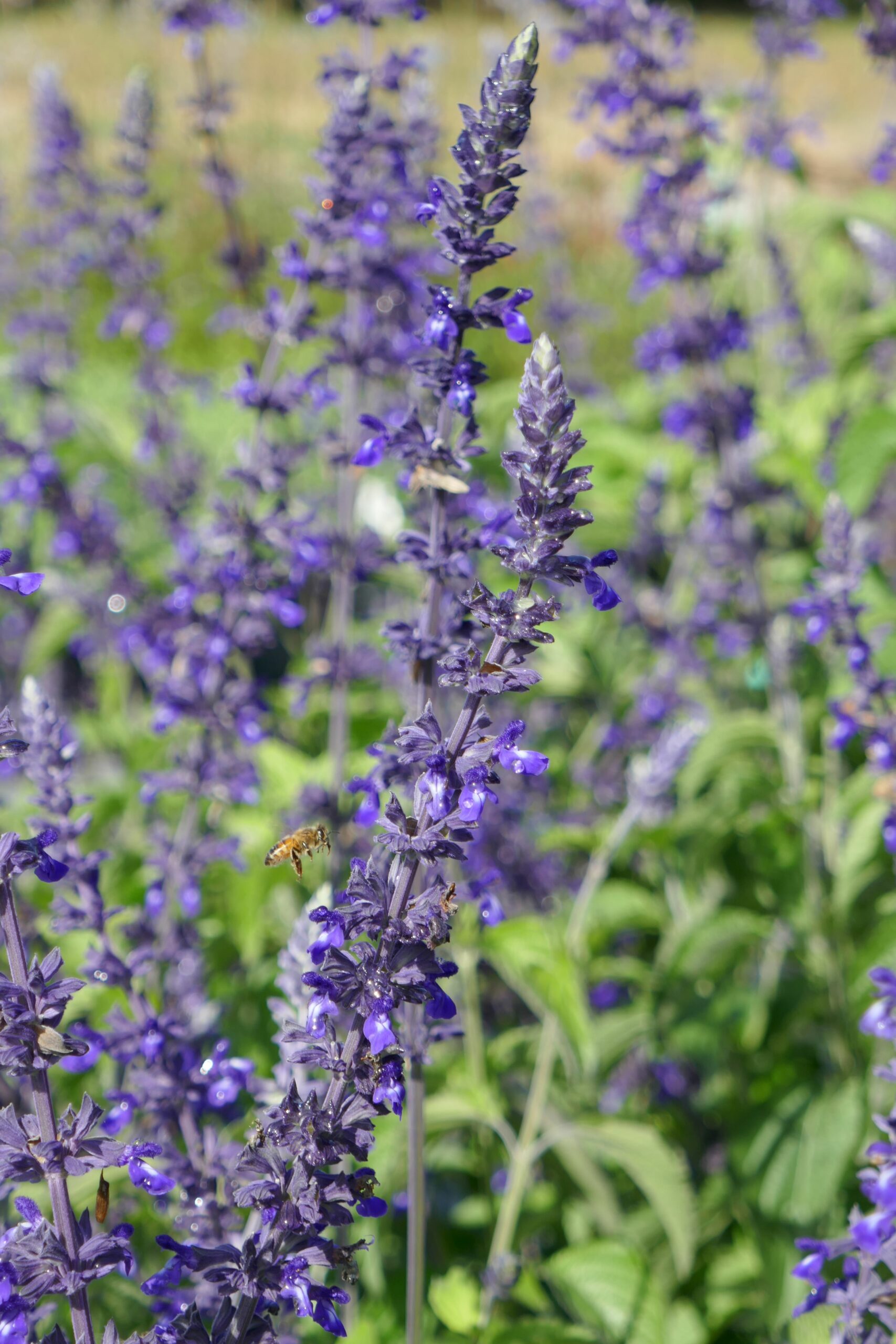 Salvia 'Hot Lips'
$5.99 (reg. $8.99)
Easy to grow! Prolific white and red blooms attract hummingbirds and bees Spring-Fall. Deer-, gopher-, and drought-resistant; can get to 5′ x 5′.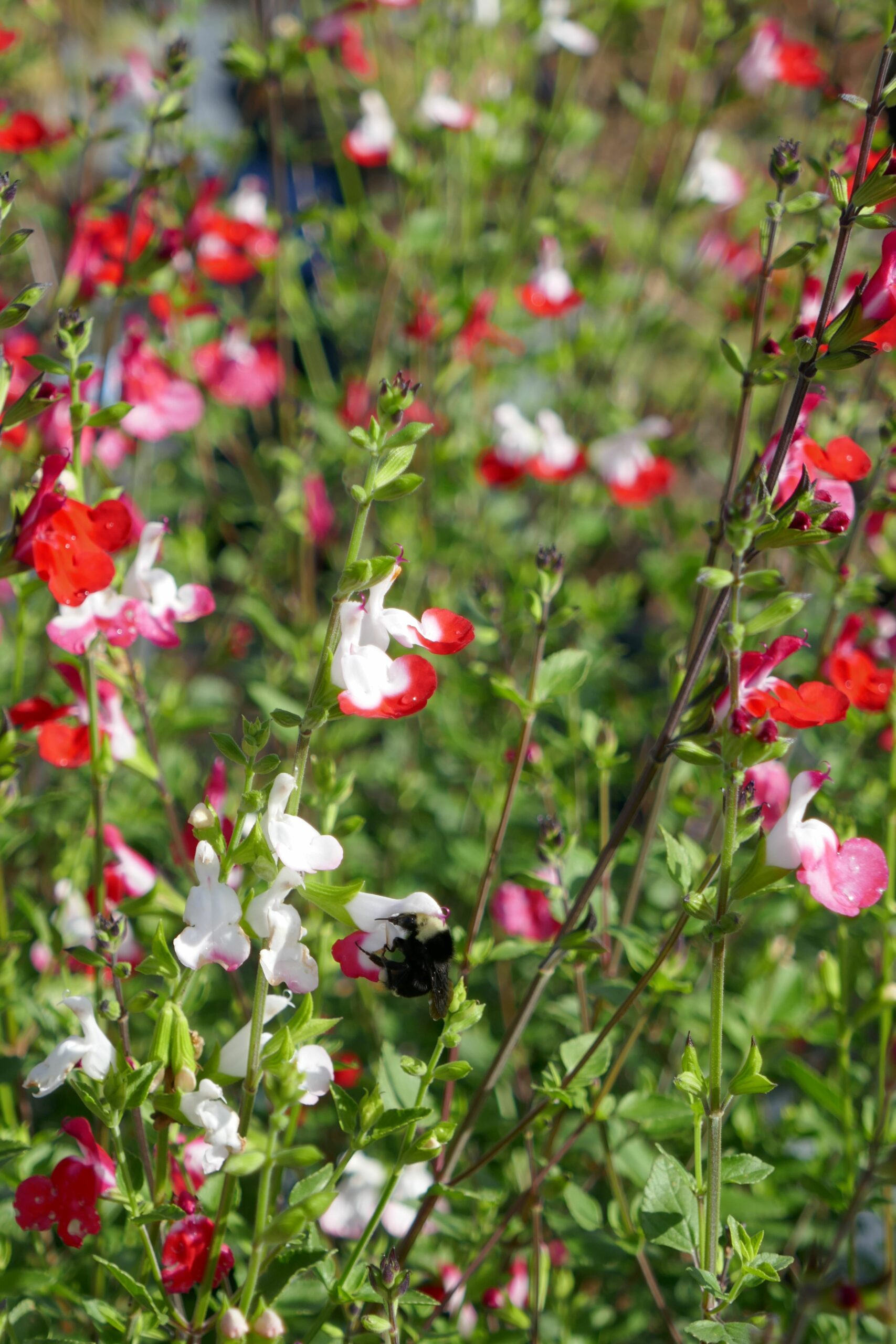 Cool Season Veggie Starts – In Stock!
We have lots of new herbs and veggies for the coming cooler weather. Mint, dill, cilantro, marjoram, thyme , sage, chives, lettuces, bok choy, arugula, spinach, kale, broccoli, cauliflower, and cabbage. Now is the time to plant!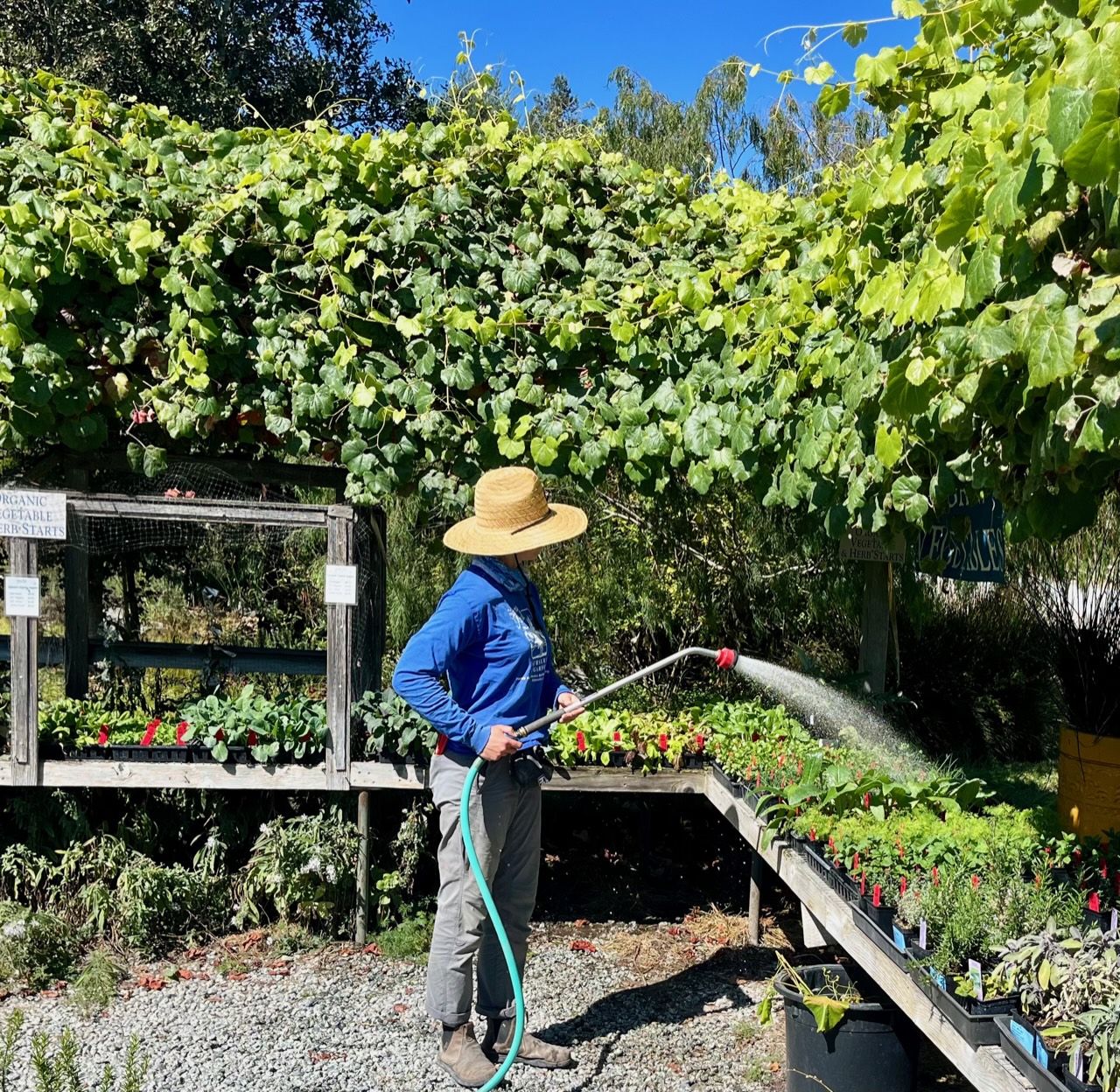 Parking Lot Sale  – 30-60% off
New varieties every week, fresh from our growing grounds. Many great plants including perennials, grasses, succulents, and shrubs!