Welcome to Sierra Azul Nursery & Gardens
Source for beneficial, edible, and drought tolerant and exotic plants with a 2 acre demonstration and sculpture garden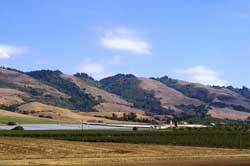 Sierra Azul Nursery and Gardens specializes in plants and gardens for California's Mediterranean climate. Our goal is to promote the aesthetic use of Mediterranean climate adapted plants in water-conserving gardens and landscapes. This includes edibles, fruit trees, and plants for shade gardens.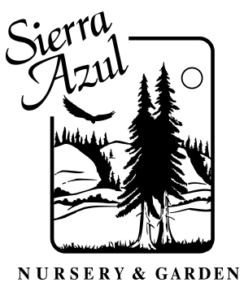 Sierra Azul Nursery is a retail plant nursery specializing in Mediterranean plants from around the world. Our nursery includes two acres of demonstration gardens featuring mature plants in a garden setting, accented by sculptures from local artists. Be sure to check out our special sales, and the art workshops and events we host.
Sierra Azul Nursery and Gardens holds a vision of the garden as a place to link with the natural world and its many wonderful contrasting elements. We hope to share our vision with you. Come visit the rich, aesthetic, physical world of Sierra Azul Gardens.
***Group tours of the Sierra Azul Gardens are available upon request. Garden clubs are welcome! Contact us by email or phone.***   – Suspended until further notice
Bare Roots in stock – Fruit Trees & Roses!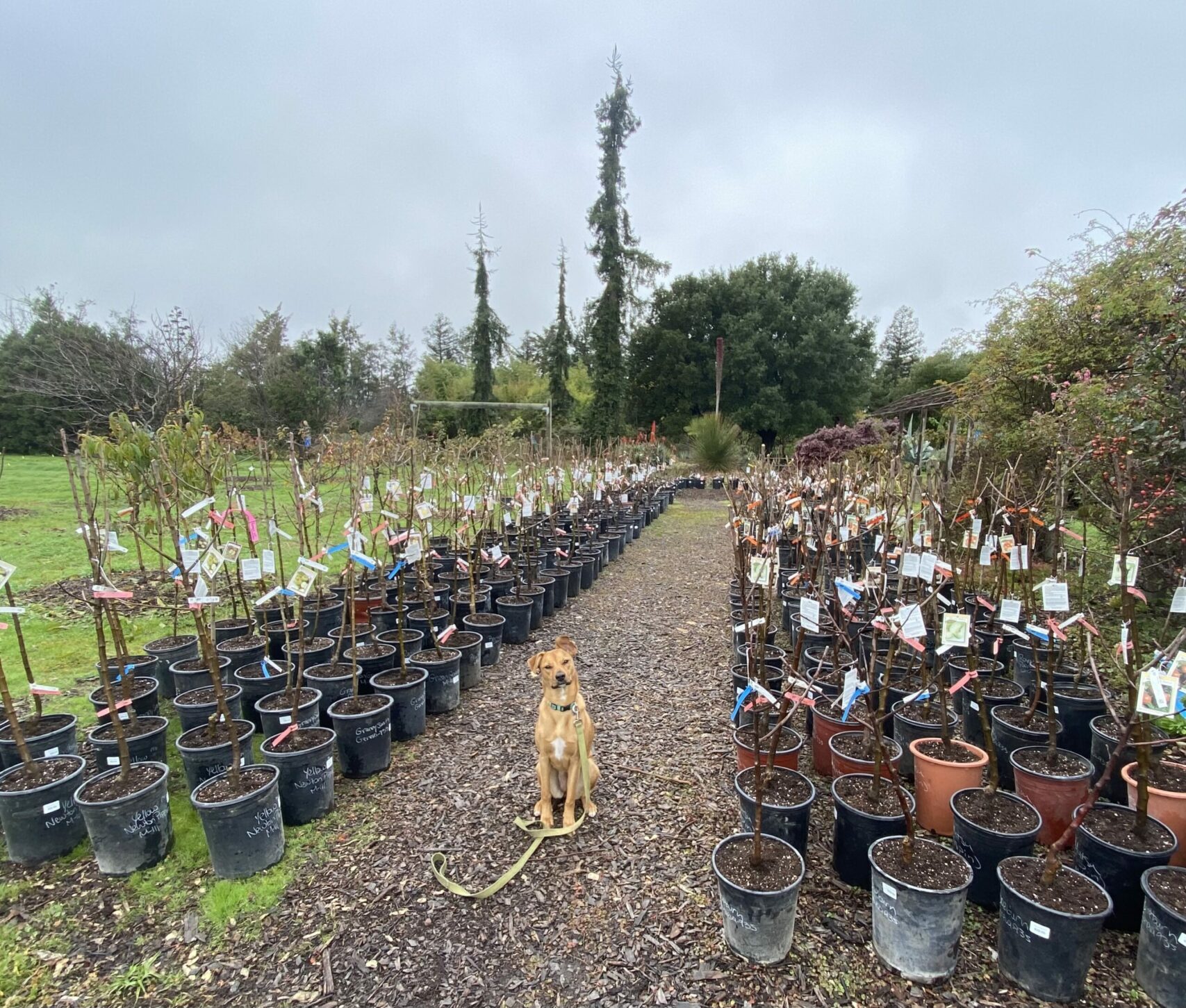 We have a great selection of Apples, Apricots, Apriums, Plums, Pluots, Persimmons, Peaches, Nectarines, Cherries, Pears, Walnuts, and more!

Prices starting at $32.99 & up
Click Here for our list of fruit tree varieties
from Dave Wilson Nursery!
There are many roses to choose from including tree roses, landscape roses, drift roses, and fragrant roses.

Prices starting $28.99 and up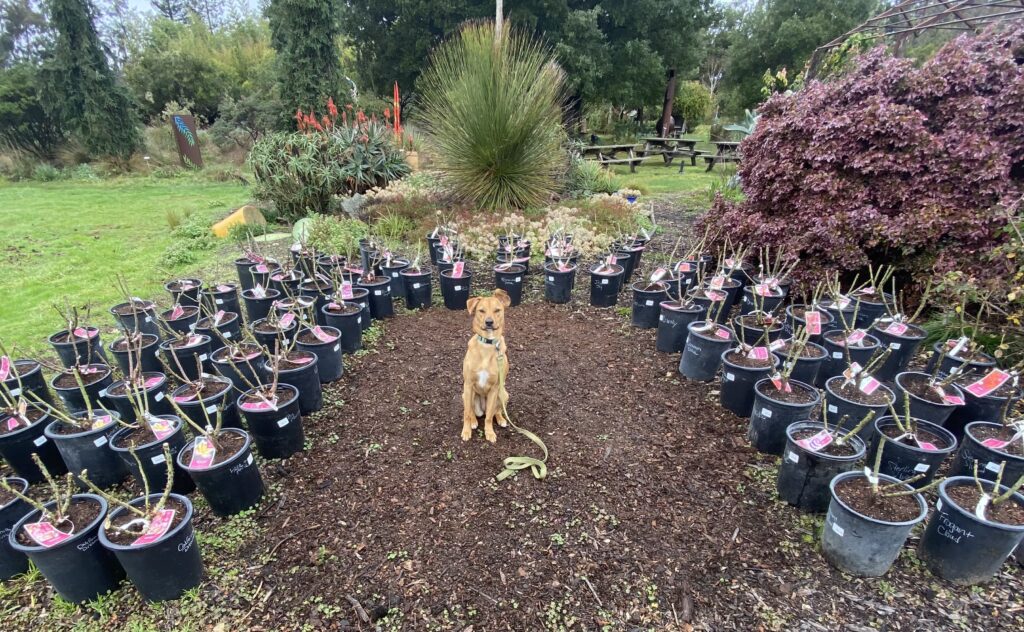 We started of 2022 with a nice frost here at the nursery. Fortunately it wasn't so cold as to cause plant damage but we did get a nice layer of ice in our bird baths. We had some fun creating ice art with a few of the overwintering sculptures in the garden. Check it out!
Nursery & Garden Hours Daily 10 – 4:30 p.m.
Admission Free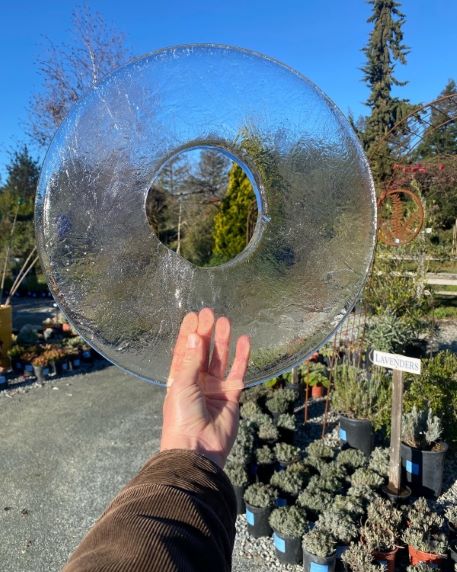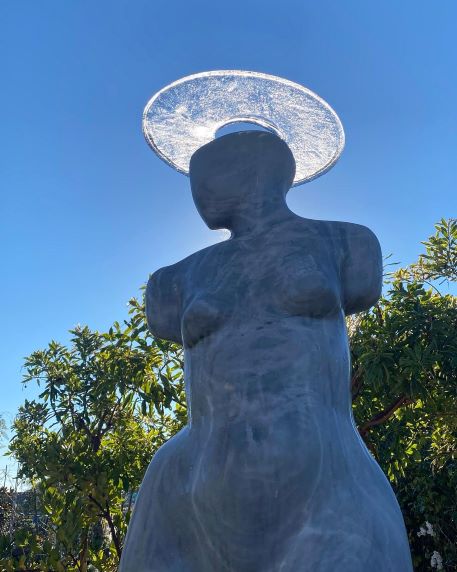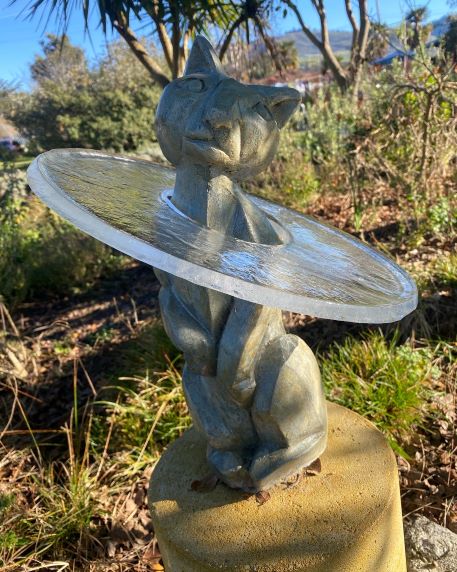 Parking Lot Sale  – 30-60% off
New varieties every week, fresh from our growing grounds. Many great plants including perennials, grasses, succulents, and shrubs!