Welcome to Sierra Azul Nursery & Gardens
Source for beneficial, edible, and drought tolerant and exotic plants with a 2 acre demonstration and sculpture garden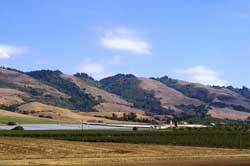 Sierra Azul Nursery and Gardens specializes in plants and gardens for California's Mediterranean climate. Our goal is to promote the aesthetic use of Mediterranean climate adapted plants in water-conserving gardens and landscapes. This includes edibles, fruit trees, and plants for shade gardens.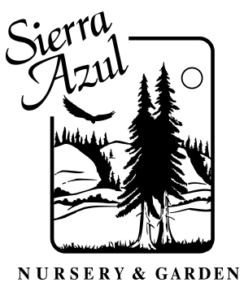 Sierra Azul Nursery is a retail plant nursery specializing in Mediterranean plants from around the world. Our nursery includes two acres of demonstration gardens featuring mature plants in a garden setting, accented by sculptures from local artists. Be sure to check out our special sales, and the art workshops and events we host.
Sierra Azul Nursery and Gardens holds a vision of the garden as a place to link with the natural world and its many wonderful contrasting elements. We hope to share our vision with you. Come visit the rich, aesthetic, physical world of Sierra Azul Gardens.
***Group tours of the Sierra Azul Gardens are available upon request. Garden clubs are welcome! Contact us by email or phone.***   – Suspended until further notice
Covid-19
In accordance with the Santa Cruz County Health order and California state order, all Sierra Azul staff and customers (children under age 2 exempt) must wear face coverings and follow social distancing protocols while at the nursery.
We are OPEN, being an essential agricultural business with the cultivation and sales of edible plants: vegetables, herbs, fruit trees, bushes and vines, along with many beneficial plants for your garden. Hours are daily: 10-4:30pm (Winter Hours).
The outdoor environment of our nursery and expansive gardens make it possible to readily practice social distancing. We also have a hand-washing station and hand-sanitizer available at our kiosk counter.
Gardening, with edible and beneficial plant cultivation, is ever-important, especially during these challenging times. It's good for all of us and our environment on so many levels.
We are happy to accommodate requests for parking lot pick ups or if you would like to support our family business remotely, consider purchasing a Gift Certificate (at a 10% discount) for your future trips to the nursery. You can email us at [email protected] and we will organize the purchase over the phone and send the certificate in the mail!
Thanks, Rosendale Family (Jeff, Lisa, Erika, Alexa, and Dija (wag, wag)
Check out our new video tutorials!
First up: "How to Prune Salvias: Spring Edition"
(More coming soon!)
Greenhouse fully stocked with
Houseplants!
Lots of beautifully foliaged houseplants for your (or your family or friends') homes!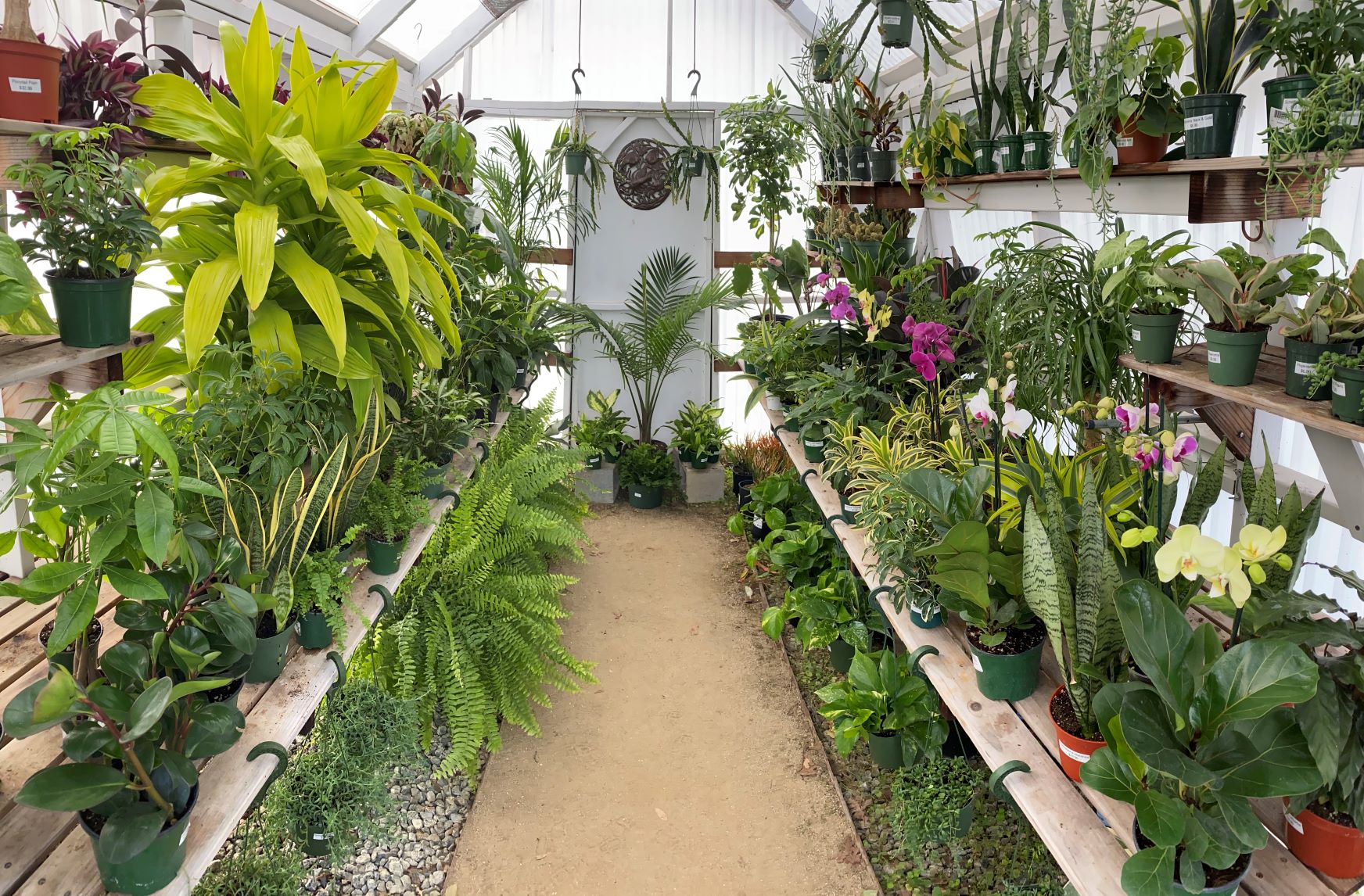 Parking Lot Sale continues – 30-60% off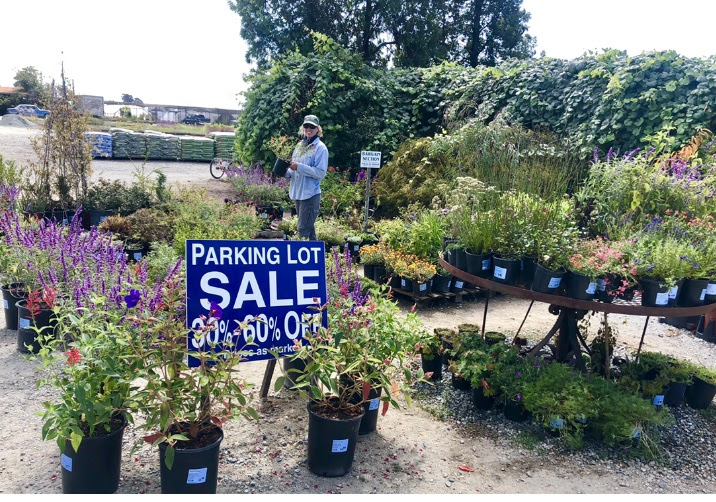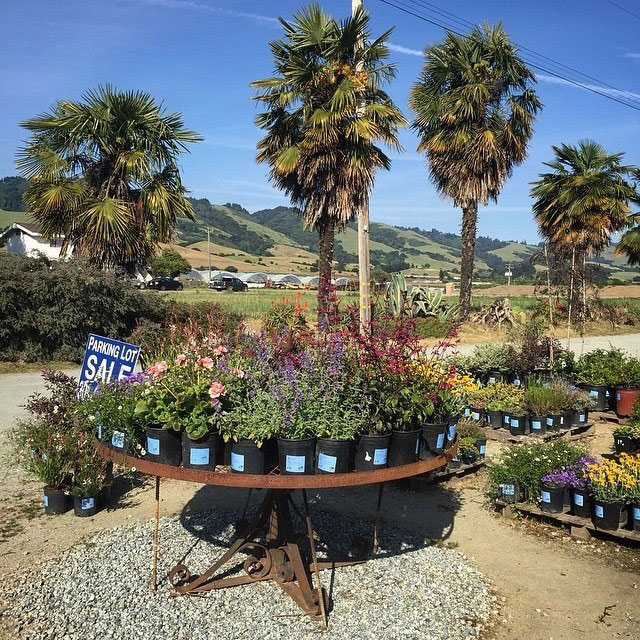 ALSO
Succulents & Salvias 10% off
(1 gallon & larger)
Correas 20% off
Coprosmas 20% off
Overwinter Sculptures still in the Garden!
Garden Open Daily 10 – 5 p.m.
Admission Free