Welcome to Sierra Azul Nursery & Gardens
Source for drought tolerant and exotic plants with a 2 acre demonstration and sculpture garden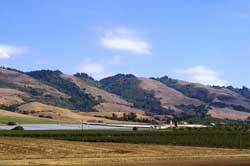 Sierra Azul Nursery and Gardens specializes in plants and gardens for California's Mediterranean climate. Our goal is to promote the aesthetic use of Mediterranean climate adapted plants in water-conserving gardens and landscapes. This includes fruit trees and plants for shade gardens.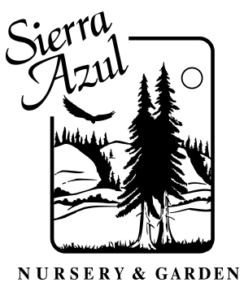 Sierra Azul Nursery is a retail plant nursery specializing in Mediterranean plants from around the world. Our nursery includes two acres of demonstration gardens featuring mature plants in a garden setting, accented by sculptures from local artists. Be sure to check out our special sales, and the art workshops and events we host.
Sierra Azul Nursery and Gardens holds a vision of the garden as a place to link with the natural world and its many wonderful contrasting elements. We hope to share our vision with you. Come visit the rich, aesthetic, physical world of Sierra Azul Gardens.
Group tours of the Sierra Azul Gardens are available upon request. Garden clubs are welcome! Contact us by email or phone.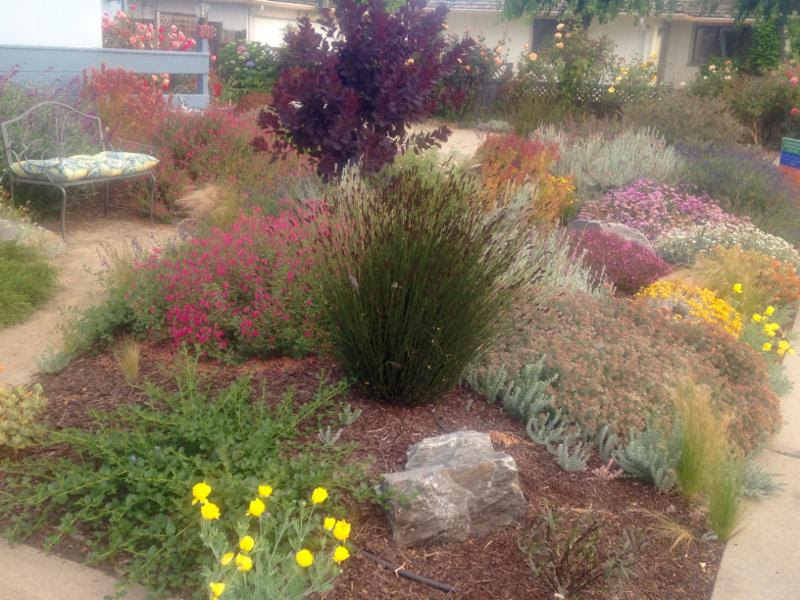 Waterwise Garden Pruning & Maintenance Workshop
Saturday, April 27th – 10:30am – 12:00pm
This pre-Spring event is a follow-up to last year's Summer maintenance and pruning workshop. Owner Jeff Rosendale will demonstrate practical and aesthetic ways to prune and shape up your perennials, salvias, grasses, restios, shrubs, trees and groundcovers as they are getting ready to put on a lot of growth and new flowers coming out of the Fall and Winter seasons. Give your garden a really nice new haircut!
Registration cost: $15
($10 for Jeff's consult clients.)
Call 831-728-2532 for reservations!
(Class size is limited to 40 so you must call in advance to register.)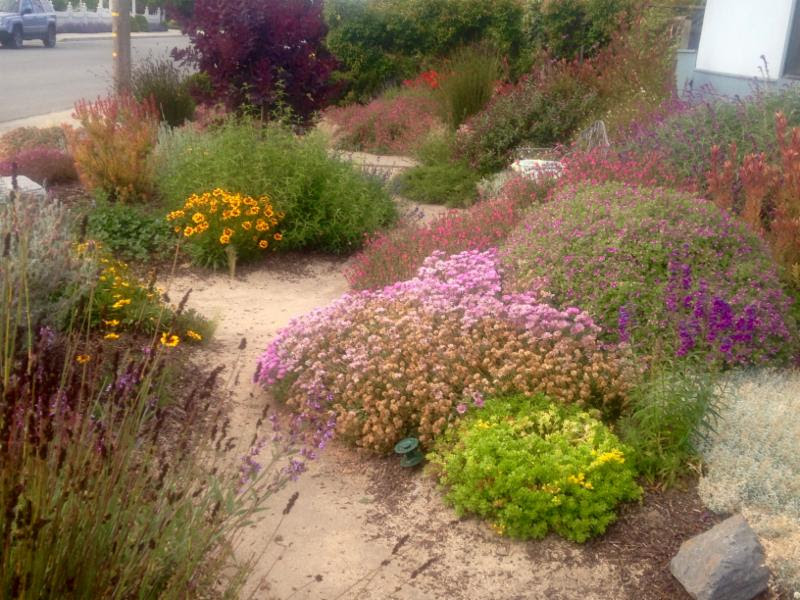 Mediterranean Mound Workshop
Saturday, May 11th – 10:30am – 12:30pm
Back by popular demand is this continually timely workshop on creating a waterwise garden/landscape design using mounds, drought tolerant plants, paths, seating and focal areas. Taught by Jeff Rosendale who will also cover materials, plant selection, mulches and drip irrigation and water rebates.
Registration cost: $15
Call 831-728-2532 for reservations!
(Class size is limited to 40 so you must call in advance to register.)