Welcome to Sierra Azul Nursery & Gardens
Source for beneficial, edible, and drought tolerant and exotic plants with a 2 acre demonstration and sculpture garden.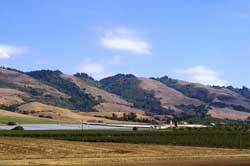 Sierra Azul Nursery and Gardens specializes in plants and gardens for California's Mediterranean climate. Our goal is to promote the aesthetic use of Mediterranean climate adapted plants in water-conserving gardens and landscapes. This includes edibles, fruit trees, and plants for shade gardens.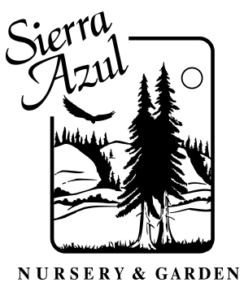 Sierra Azul Nursery is a retail plant nursery specializing in Mediterranean plants from around the world. Our nursery includes two acres of demonstration gardens featuring mature plants in a garden setting, accented by sculptures from local artists. Be sure to check out our special sales, and the art workshops and events we host.
Sierra Azul Nursery and Gardens holds a vision of the garden as a place to link with the natural world and its many wonderful contrasting elements. We hope to share our vision with you. Come visit the rich, aesthetic, physical world of Sierra Azul Gardens.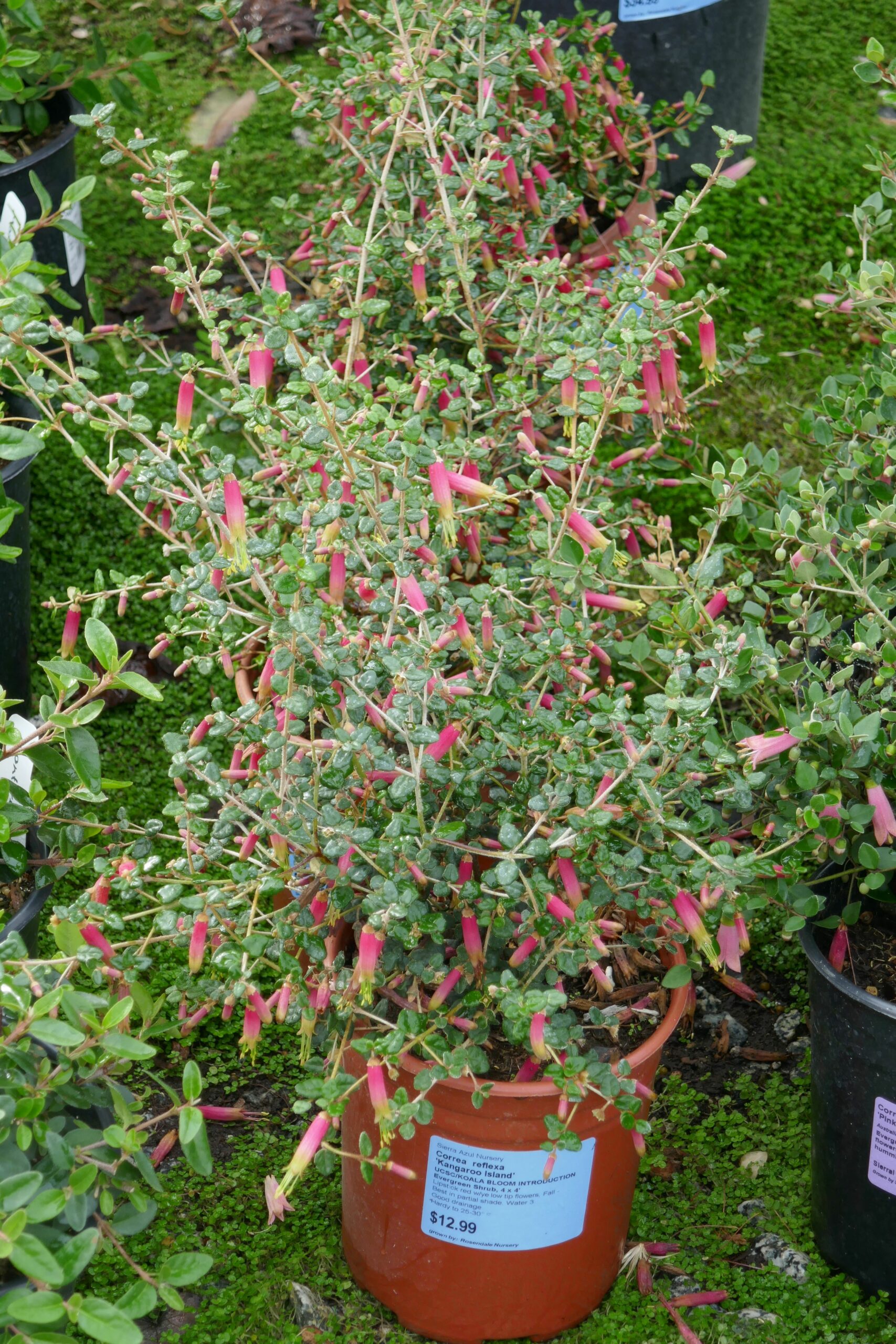 This Australian fuchsia is one prolific bloomer – on repeat! Most Correas are known for their Fall/Winter flower show, but this one actually starts early – it's been going since the Summer! It's a lovely 4′ shrub for cool sun or part shade. Great for attracting hummingbirds,deer-resistant, and low water needs.
Dave Wilson Potted Edibles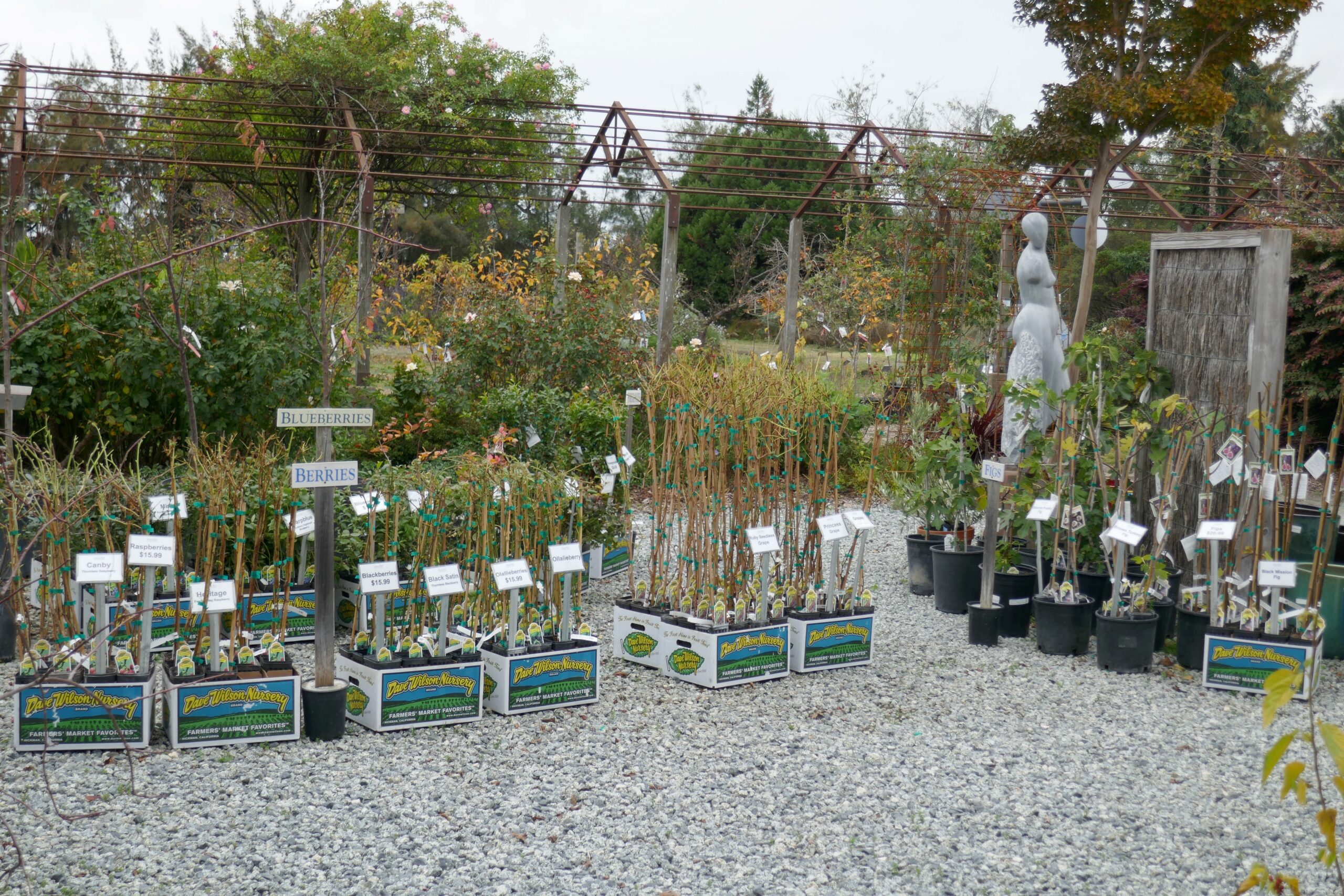 Potted edibles have arrived – we have a selection to choose from including varieties of blueberries, blackberries, ollalie-berries, raspberries, figs, grapes, and pomegranates.
Click Here to view the list of varieties of potted fruit and bare root trees (available by January 2024)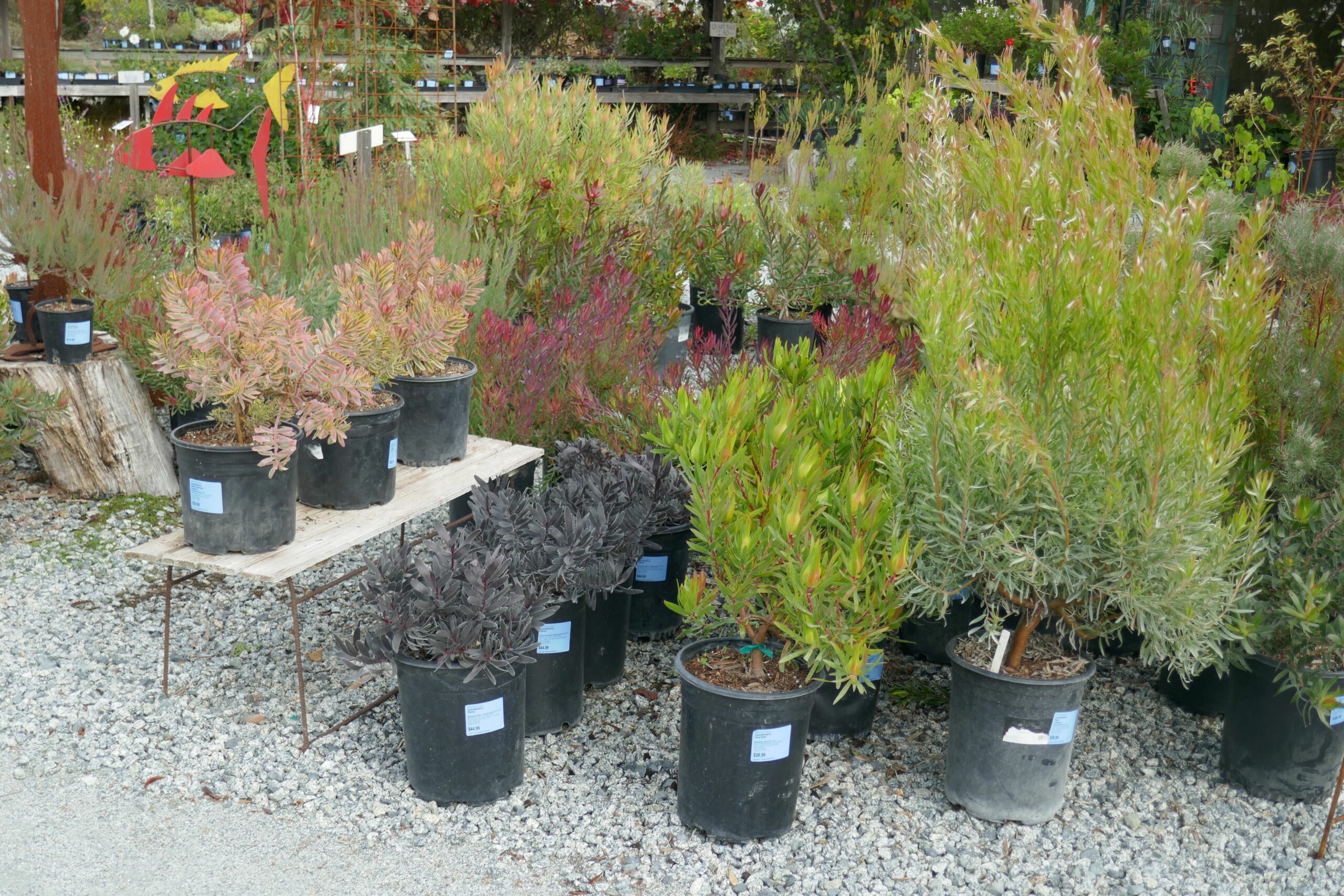 This is the time of year when the Leucadendrons are gearing up for their color show (Winter-Spring) where they develop cone-flowers surrounded by colorful bracts (leaves). Each plant has either male or female flowers/cones. These are one of our favorites for winter interest and color year-round.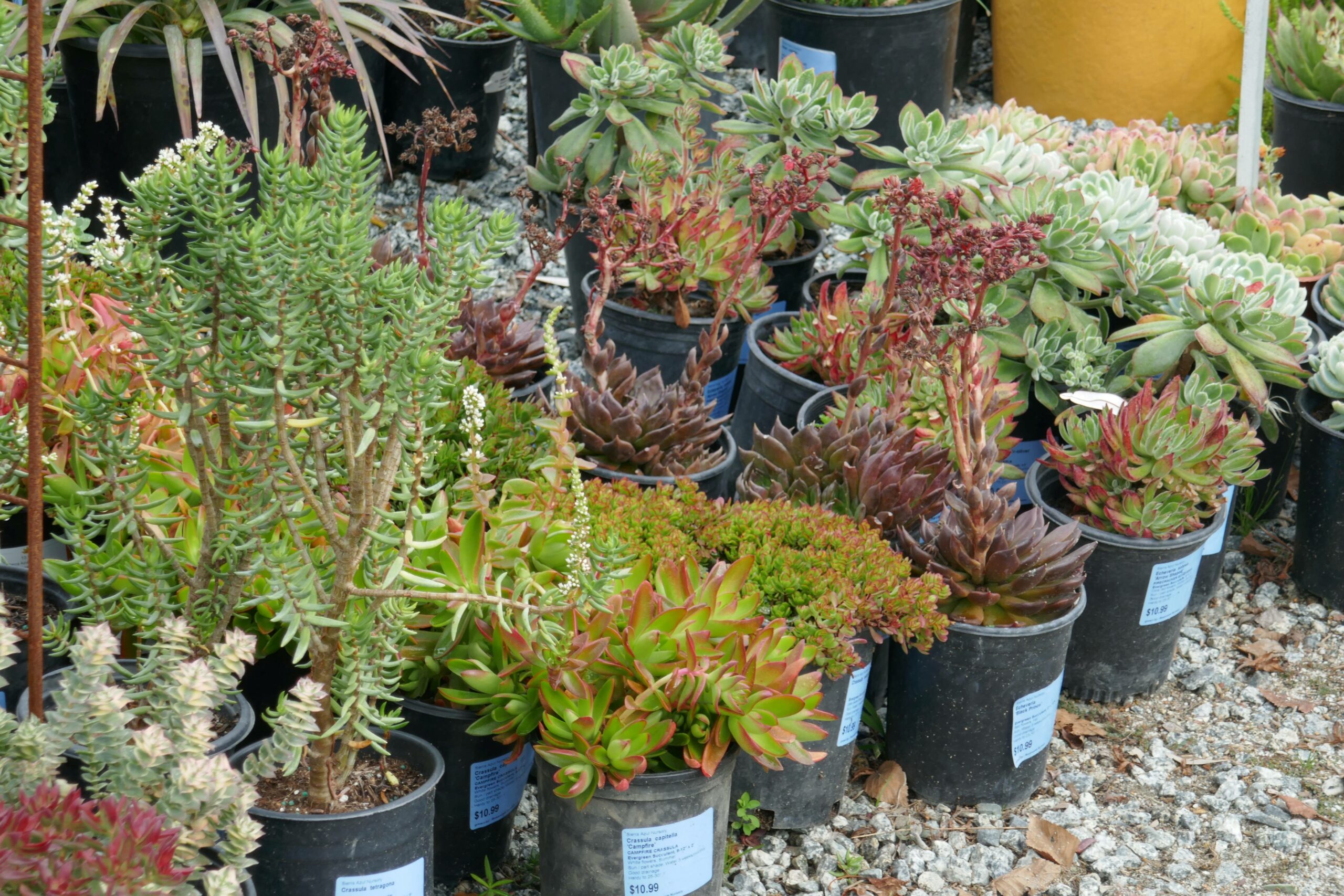 Many hardy options to choose from that can thrive in the coastally-influenced landscape over winter. We have varieties of Echeveria, Crassula, Aeonium, Sedum, Delosperma, Senecio, Graptosedum, Graptoveria, and more! Many succulents are actually dormant in the Summer and grow in the Winter, so now is still a fine time to plant provided the chosen area has good drainage.
No matter the time of year, there are always sculptures to enjoy (and purchase) in the garden. Come for a visit, bring a picnic, and enjoy the change in seasons. The garden is open daily during nursery business hours.

Parking Lot Sale  – 30-60% off
New varieties every week, fresh from our growing grounds. Many great plants including perennials, grasses, succulents, and shrubs!