Welcome to Sierra Azul Nursery & Gardens
Source for beneficial, edible, and drought tolerant and exotic plants with a 2 acre demonstration and sculpture garden.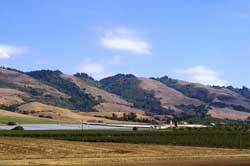 Sierra Azul Nursery and Gardens specializes in plants and gardens for California's Mediterranean climate. Our goal is to promote the aesthetic use of Mediterranean climate adapted plants in water-conserving gardens and landscapes. This includes edibles, fruit trees, and plants for shade gardens.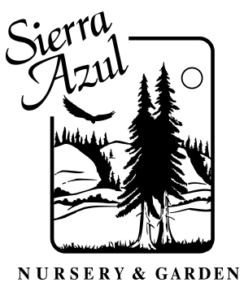 Sierra Azul Nursery is a retail plant nursery specializing in Mediterranean plants from around the world. Our nursery includes two acres of demonstration gardens featuring mature plants in a garden setting, accented by sculptures from local artists. Be sure to check out our special sales, and the art workshops and events we host.
Sierra Azul Nursery and Gardens holds a vision of the garden as a place to link with the natural world and its many wonderful contrasting elements. We hope to share our vision with you. Come visit the rich, aesthetic, physical world of Sierra Azul Gardens.
September Specials & Featured Plant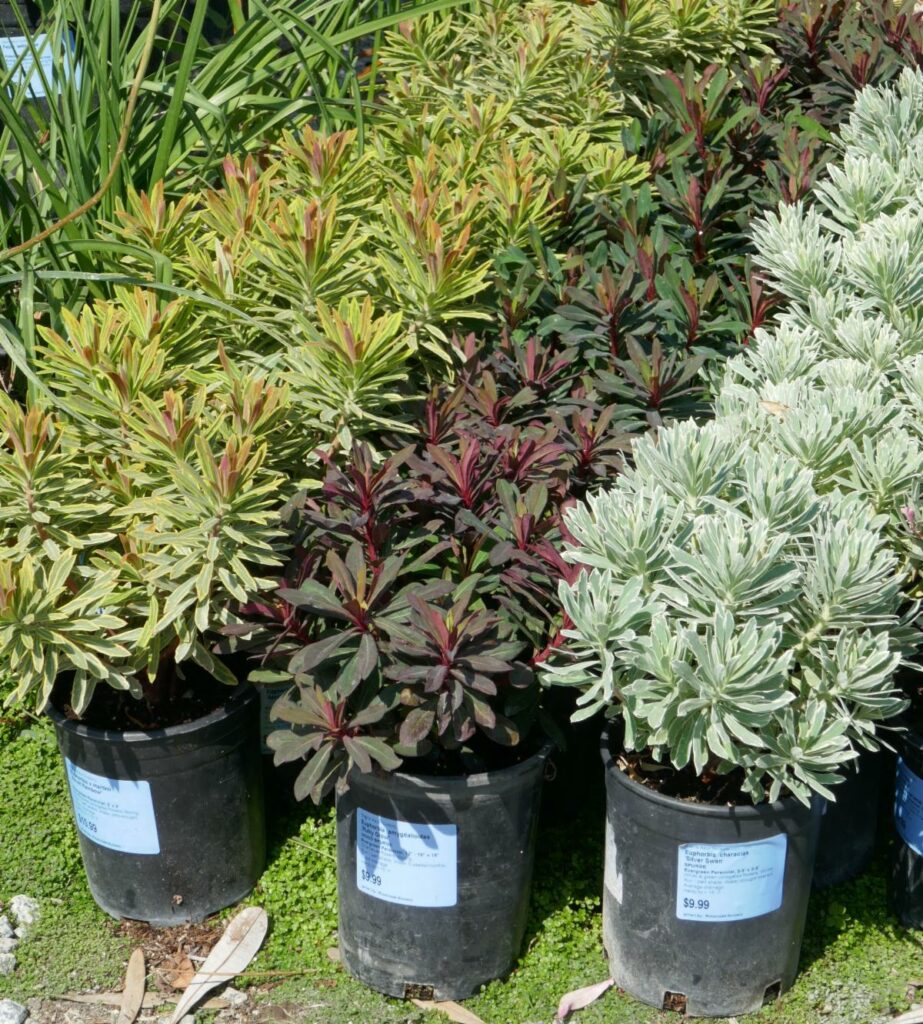 Select Euphorbias
$6.99 (Reg. $9.99-$10.99)
Three varieties on sale including 'Ascot Rainbow', 'Ruby Glow', and 'Silver Swan'. Colorful foliage year-round, compact growth habit, deer-, gopher-, and rabbit-resistant, and low water needs.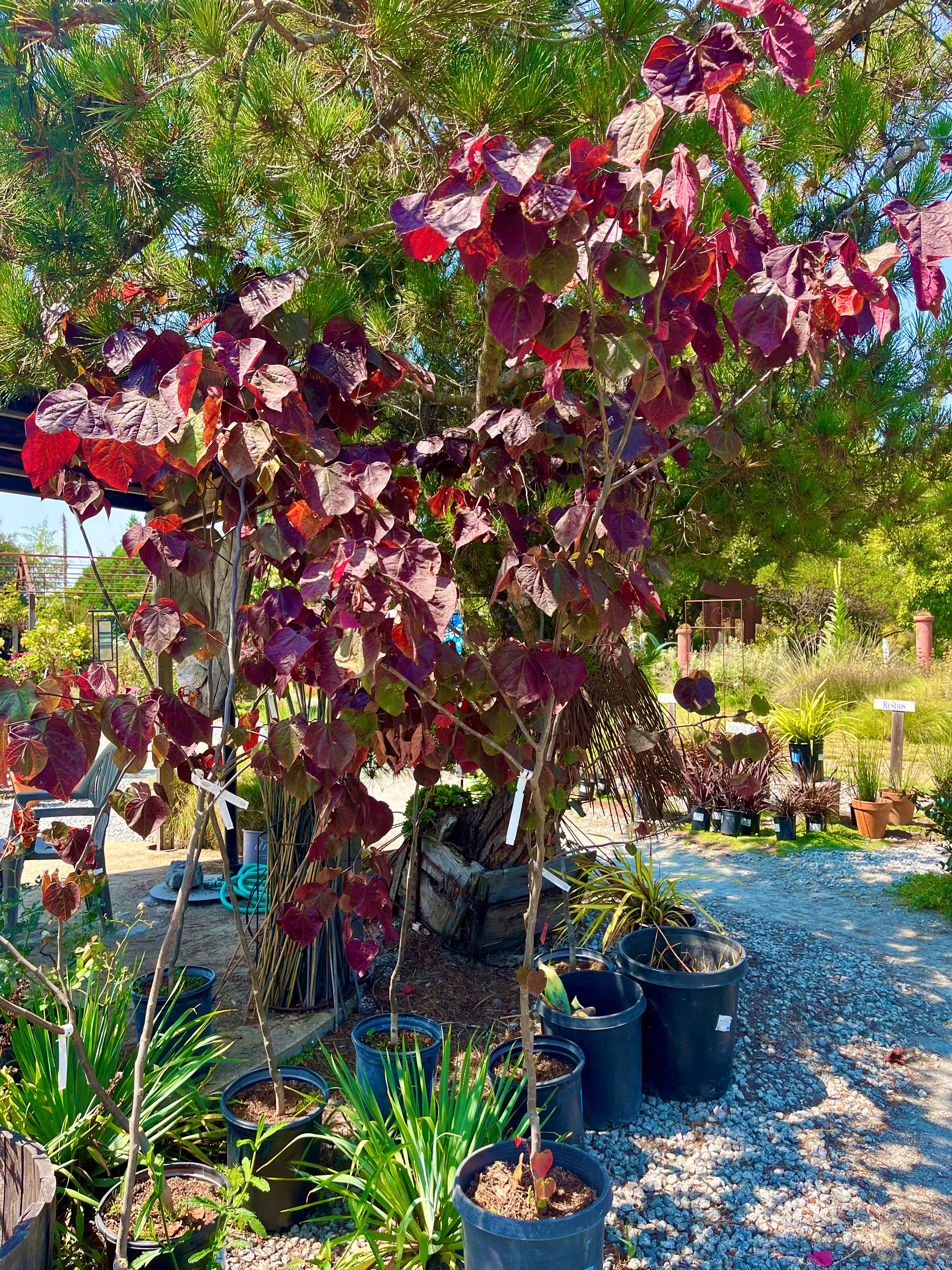 Cercis canadensis 'Forest Pansy'
10% Off!
This red-leaved Eastern Redbud is a great tree for color, an alternative to purple Japanese Maples. Easily pruned and manageable size (can be kept under 20′). Nice fall color and a profusion of purple spring flowers prior to leaf emergence.
Available in
5 gallons for $44.99
7 gallons for $64.99
10% OFF
Dave Wilson
Fruit Trees & Potted Edibles
20% OFF
Includes all Dave Wilson fruit trees and potted edibles!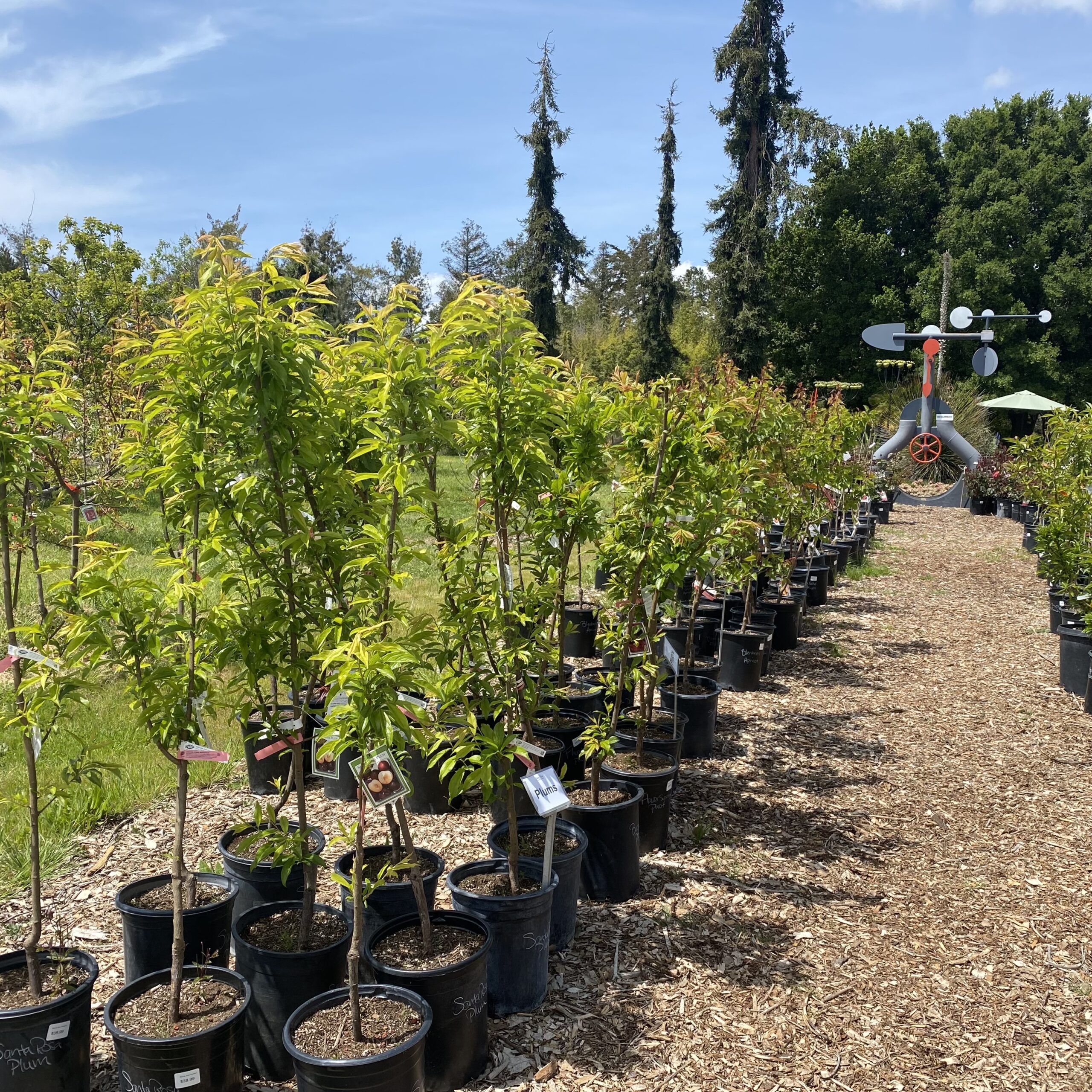 Great for attracting hummingbirds and bees Spring-Fall! Drought- and deet-tolerant. Lots of colors and varieties!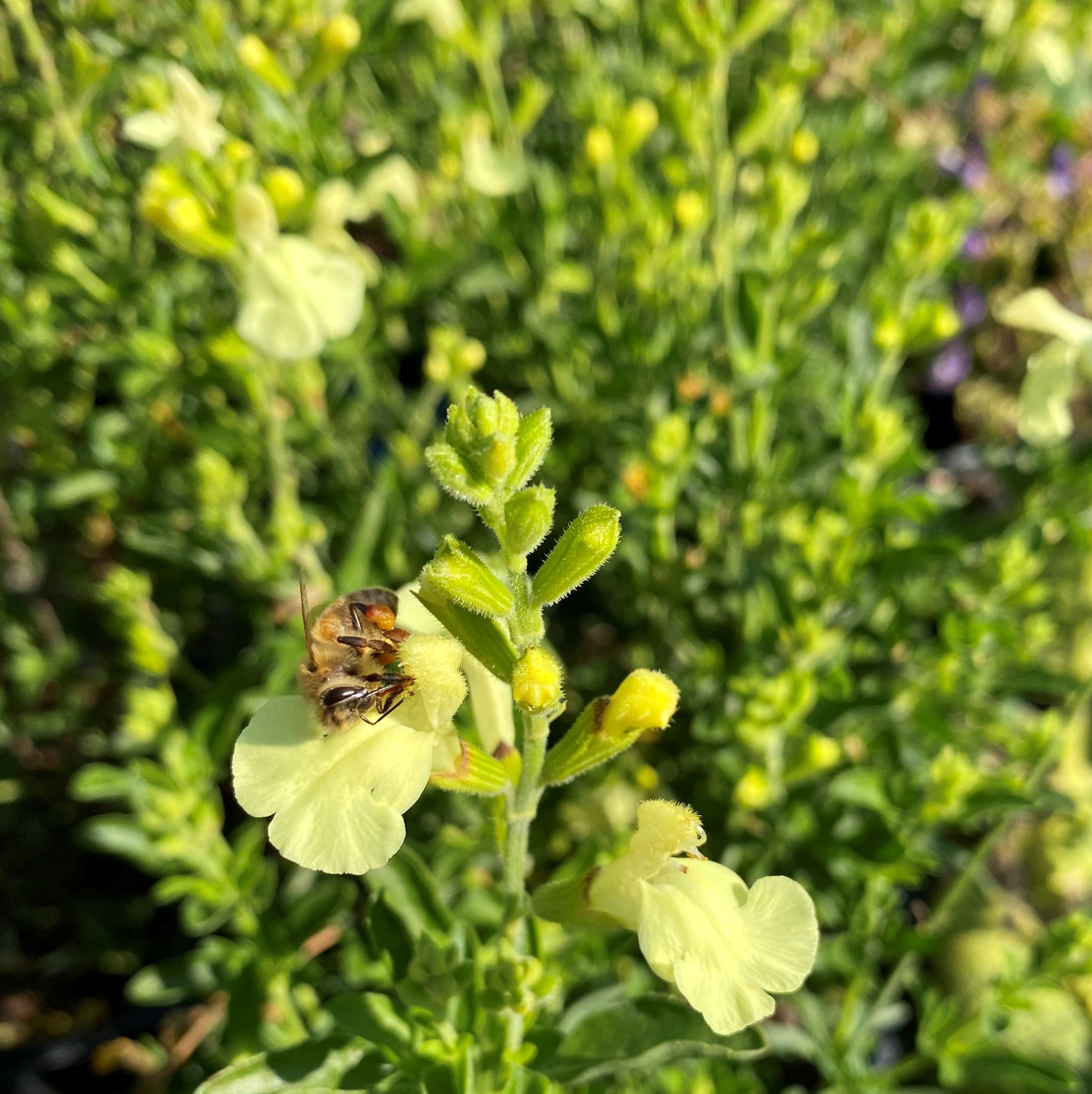 Australian Fuchsias 20% OFF
Great shrubs for sun or part shade. Easy to prune and low maintenance. Fall and Winter blooming. Hummingbird friendly! Drought- and deer-tolerant.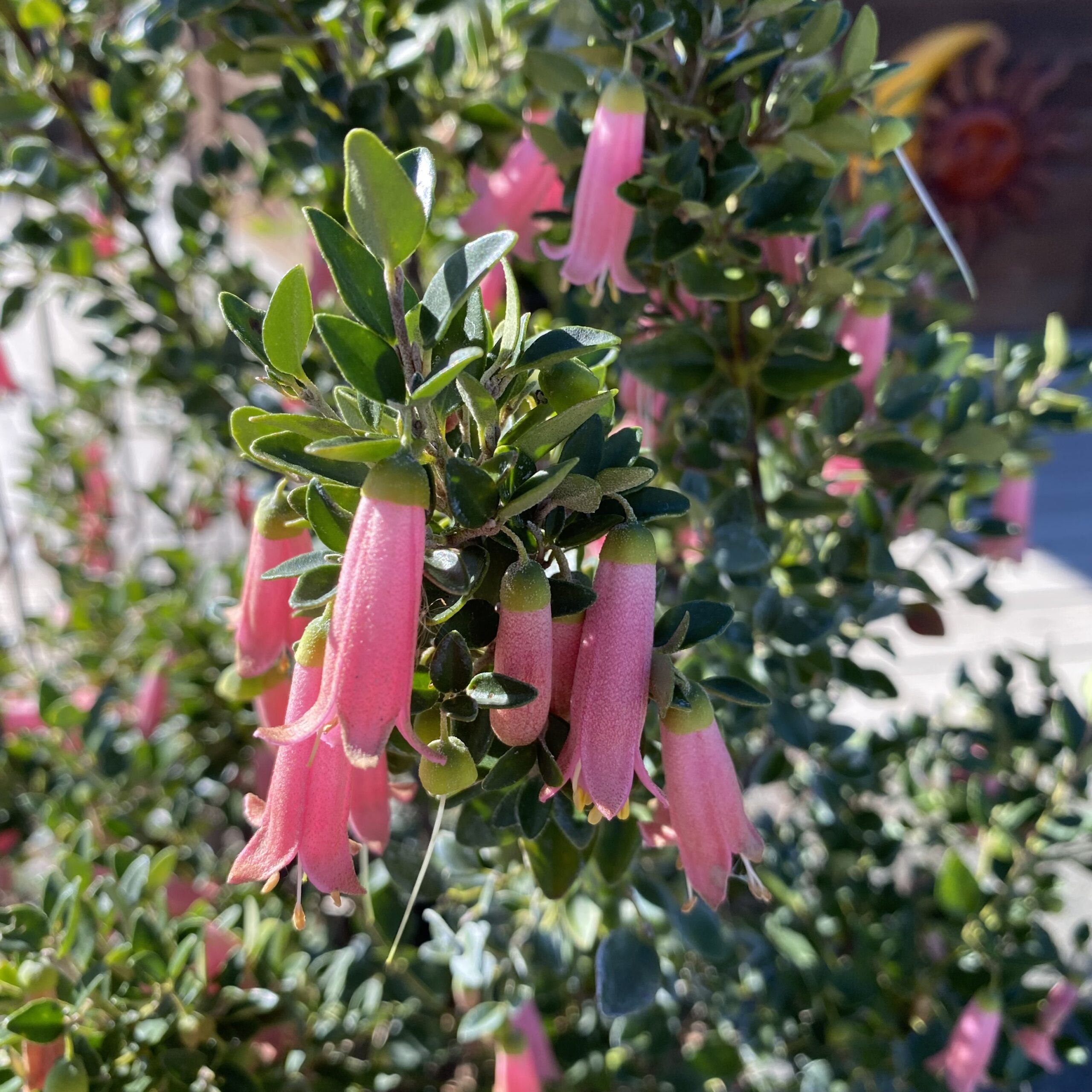 Sculpture IS: In the Garden 2023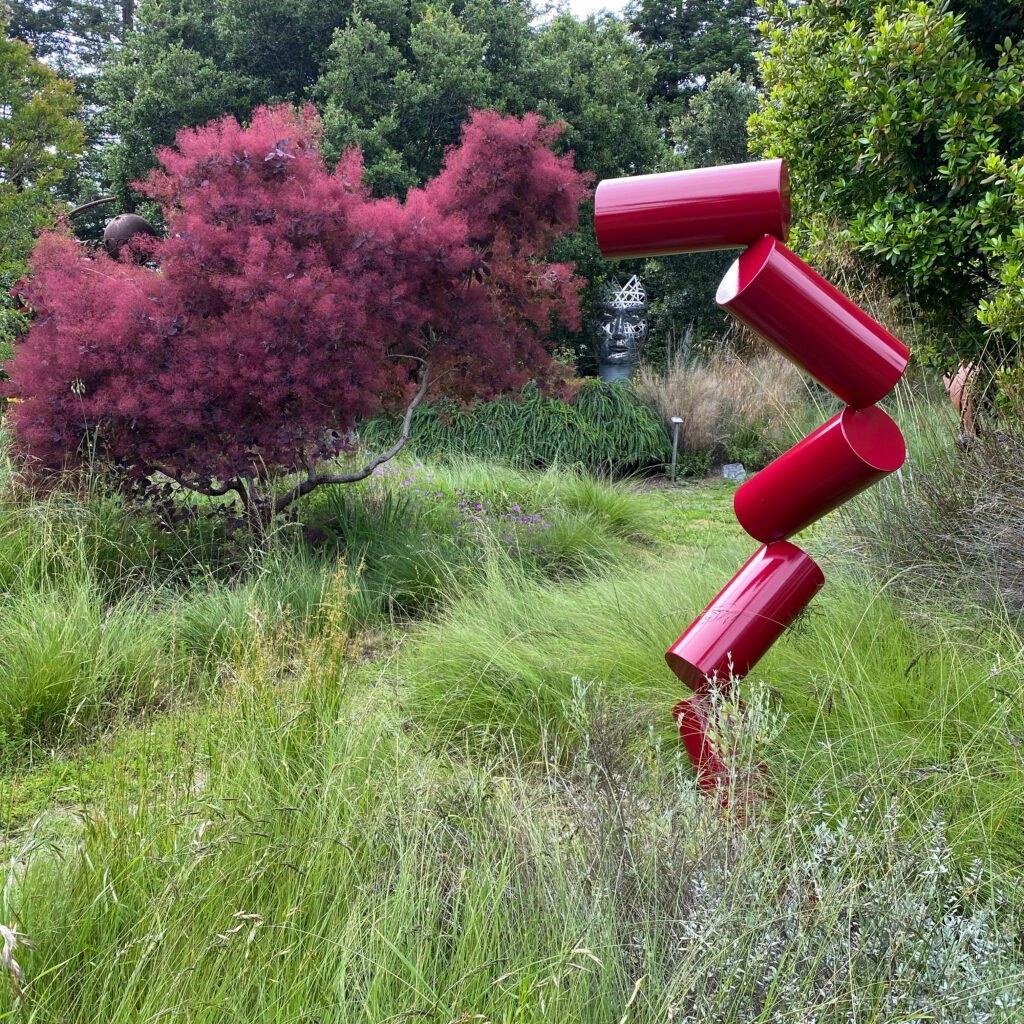 Curated by Susana Arias, Hedwig Heerschop, and Jeff Rosendale. Features over ninety pieces by forty-nine local artists and collaborators!
Garden Open Daily 10am-5pm
No admission fee!
Parking Lot Sale  – 30-60% off
New varieties every week, fresh from our growing grounds. Many great plants including perennials, grasses, succulents, and shrubs!